Testimonials from Our Customers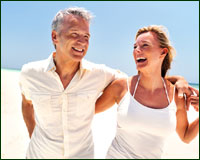 All time favorite!
AMAZING! My skin always looks so much better when I use this!
Betty I., Alabama
AMAZING!!
I absolutely do love this cream. I noticed a difference the first morning (used in the evening before for the 1st time). I tried it alone at first and even though I really did notice a difference in my skin (texture, tone, spots from acne scars, clarity) there were 2 problems; the first was that everytime I went to use it, the cream had hardened at the tip of the pump and the other problem was that it wasn't quite moisturizing enough for me. So now I discoverd solutions for both..run pump tip under warm water for 2-3 seconds and use under your regular cream.
Charlotte C., Canada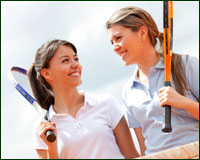 Excellent Cream produces surprising results
This cream was sampled to me in a previous order and after using the first sample, I immediately ordered it . I can't remember being this excited about a moisturizer-it makes my complexion smooth and even. It's too soon to tell but this cream has already started to fade some pigmentation on my face-wow.
Cindy B., Oregon
Amazing!
I received a sample of this cream in one of my iHerb orders and the first night I used it I could see a huge difference in my skin. I purchased a full size bottle and my skin has never looked so good! I love that the cream instantly absorbs and is not greasy. I'm naturally oily and can easily break out but this cream helps keep my acne away by hydrating my skin without the oil. I've tried Strivectin and many other expensive creams but nothing has worked or amazed me like this cream! Try it! You won't be disappointed.
Abbey, Arizona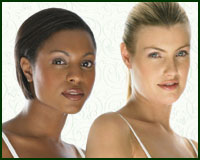 Feels terrific on my face!
Tried the samples and loved it so much, I ordered the product. I have very oily as well as very dry areas on my face, so finding a face cream to work with both extremes was not easy. I love the way my skin feels now - it's soft without being greasy. (I actually think my pores are starting to shrink!) And my husband actually noticed - he asked me what was I doing different, that my skin looked healthier. And, I have to say, I appreciate the way iHerb handled the backorder situation - I love that fact that I was notified when the product was available for order (they didn't charge me and then make me wait).
Donna F, Missouri

Just received this today - wow!
I just got this delivered today and put it on this afternoon. First time use - no kidding - my skin felt softer and it had a plumping effect around the lines on my neck. I normally use hyaluronic acid serum as a base and then a pentapeptide lotion like Regenerist, but I am astonished at the initial result from this. I wish it had spf - it does not - so I have to figure out a product to put on AFTER I use this (per the directions) for sun protection. It will be interesting to see if this improves my skin over time - I already use some pretty intense products - alpha and beta hydroxy cleansers in addition to the lotions I mentioned above - but I truly saw a difference with this product immediately. Go get it - and for the price - how can you not?? Plus, if you purchase it with the Source Naturals Hyaluronic Serum, the two together are only $15.90 - the price of the serum alone at Whole Foods. Astonishing.
Alice L., Georgia
Best Cream I've ever used!
The Green Tea Skin Care Cream is truly a remarkable product. It leaves the skin feeling so soft and smooth, something I've discovered also happens when I use concentrated green tea as a toner. (Make your own by using 2 green tea bags per about 4 oz. hot water.) So there must be an active ingredient in green tea that does this. I read some of the studies listed on their website as well as other independant studies and am very impressed by the antioxidant activity in green tea that encourages new skin cell growth, retards aging, sooths inflammation, and inhibits sun damage among other things. I'm not sure if the active catechins actually repair previous sun damage from years ago or just recent radiation. I have a history of basal cell and many pre-cancers and am looking for products to use that will inhibit skin tumor growth, and this one just may be it. In the meantime, the other benefits (smooth velvety skin, anti-aging properties, etc.) are impressive. It's a wonderful find for me, and I highly recommend it to anyone who wants to truly nourish their skin
Laynie B., Georgia