The Green Tea Skin Story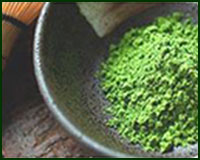 Our founders began their development of health products by formulating and licensing leading-edge dietary supplements in the mid 1990's. As an R&D company, we were awarded our first US Patent in 2001 for a nutraceutical using Green Tea.

Our cofounder, an outdoor enthusiast, one day noticed a mole on his forearm. He immediately went to his dermatologist.  Fortunately after medical examination it was determined that the mole was benign. However, his dermatologist recommended use of a topical product to provide antioxidant protection of exposed skin. Coincidentally, the topical product featured Green Tea as its key ingredient!

Although the idea of topically applying Green Tea for skin health was appealing, the cost was not. A one ounce tube had a retail price of $49.00.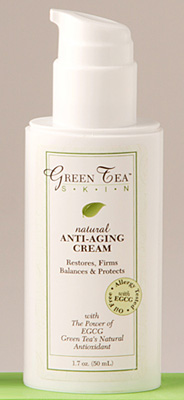 Curious about the formula, further examination of the topical product was conducted in our lab.  It was analyzed for its Green Tea antioxidant potency. This measurement test for antioxidant activity (called ORAC) showed a fairly low activity level of Green Tea's primary antioxidant for skin health- EGCG.

The founders, already familiar with the health benefits of Green Tea, decided to create a more affordable and more effective version of this Green Tea topical. 

Over a three year period we developed various versions of the formula. Assuring freshness, purity and potency did not come easy. We enlisted leading cosmetic chemists to assist in creating the ideal formula. After over a dozen attempts creating different versions, we finally optimized the perfect Green Tea topical cream- Green Tea Skin.

We began to give samples out to friends and family. The feedback was so enthusiastic, we decided to have the formula clinically tested for effectiveness by an independent, FDA-approved laboratory.  The results were striking- Green Tea Skin eliminated skin-damaging free radicals on contact. And the antioxidant action lasted longer than all others used as "controls" during the tests.



Today, Green Tea Skin is used by satisfied customers throughout the world. 
We continue to research new product concepts to deliver healthy, younger-looking skin.